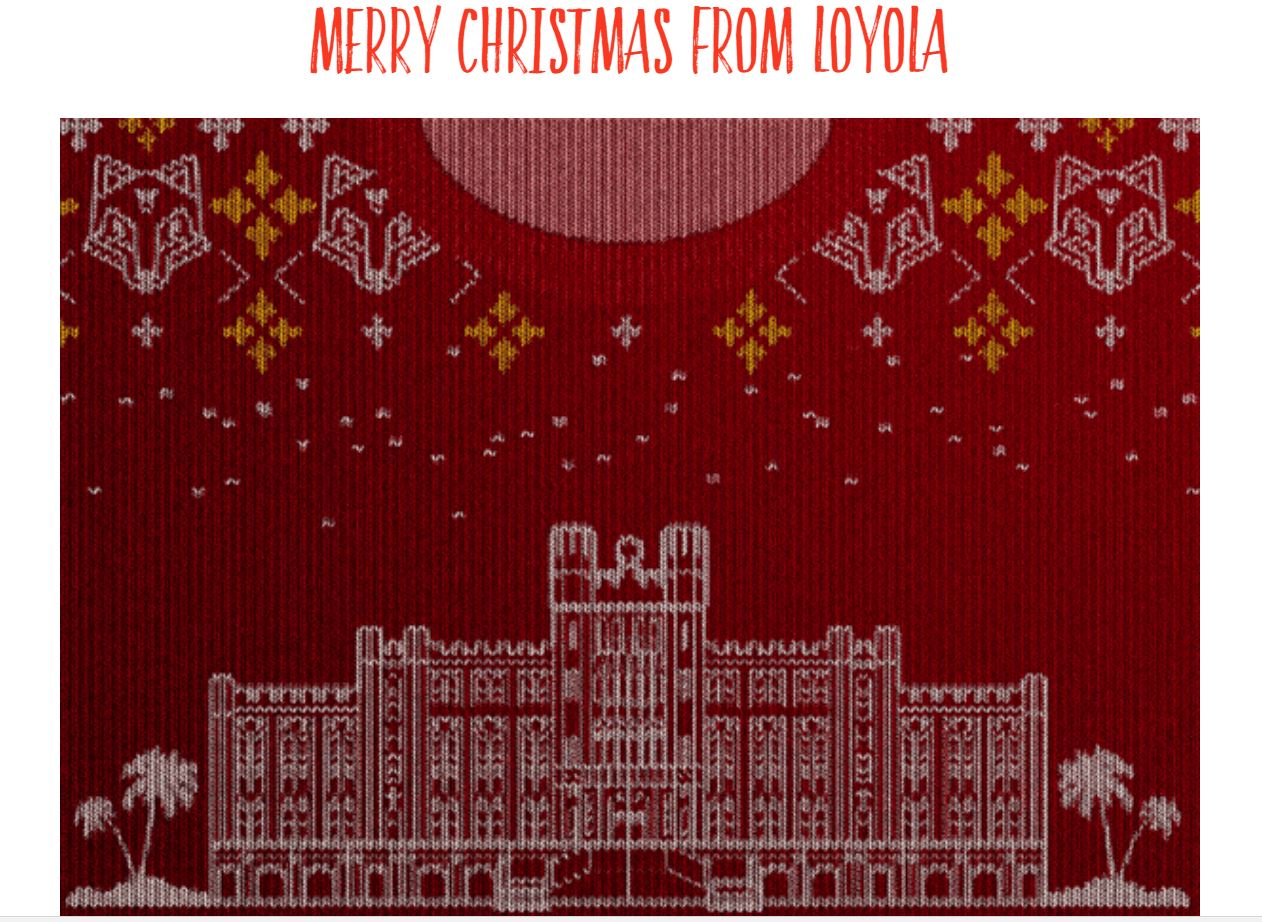 It's the most wonderful time of the year! Across the country, our campuses are lit with dazzling lights; our churches are filled with beautiful choral music; and our communities are being served by our generous students.
It has become a tradition for our schools to produce Christmas videos featuring greetings and well wishes from presidents, faculty, staff and students. You can see them below, along with links to photo galleries and other Christmas stories from our schools. We want to give a special thank you to the AJCU Marketing & Communications Network for sharing these beautiful videos with us, and for putting so much time and energy into their production. We hope you enjoy seeing Christmas on campus this year.
On Sunday, December 24th, television viewers across the country will get to see Christmas on Fairfield University's campus in Fairfield, CT in a special program produced exclusively for CBS. "Christmas Eve with Fairfield University" will air at 11:35 PM ET / PT; click here to learn more.
Another video making headlines this winter comes from Rev. Kevin O'Brien, S.J., dean of the Jesuit School of Theology of Santa Clara University. Fr. O'Brien's perspective on the "War on Christmas" was produced for Mic.com and has been viewed more than 1 million times! Click here to see it online.
More campus Christmas stories can be found by clicking on the following school names: Arrupe College of Loyola University Chicago; Boston College, College of the Holy Cross; Fordham University; Gonzaga University; Loyola University Chicago; Loyola University Maryland; Loyola University New Orleans; Marquette University; Saint Joseph's University; and Saint Louis University. Advent and Christmas prayers can be found online through Xavier University's Center for Mission and Identity.
Finally, over the holiday break, many of our schools' student athletes will be giving back to their local communities through the inaugural Jesuit Basketball Spotlight Week of Service. We are grateful for the leadership of the athletic directors from D-II, D-III and NAIA Jesuit schools, who have spent the past year collaborating with each other to make this initiative possible. Special shout-outs go to Matt Bassett, athletic director of Le Moyne College, for reaching out to his fellow ADs, and to Rev. Dennis Baker, S.J., president of Xavier High School in Micronesia, for introducing the JBS Week of Service in the video below.