By Deanna Howes Spiro, Director of Communications, AJCU
(202) 862-9893, dhowes@ajcunet.edu
It's that time of year again! The class of 2023 has arrived on Jesuit campuses across the country, ready to begin the next four years of their lives. Over the past few weeks, students have participated in orientation programs, many of which included community service events. In addition to bringing students together, these events helped to introduce them to their local communities, as well as the Jesuit mission of being men and women for and with others.
Jesuit schools also demonstrated their commitment to caring for the whole person by having sophomores, juniors and seniors help move first-year students into their dorms. These "move crews" helped to ease the transition from home to school for students and their families. Move-in day events also included blessings from presidents, Jesuits in residence and other members of our campus communities.
Read on to learn more about the opening of the new academic year!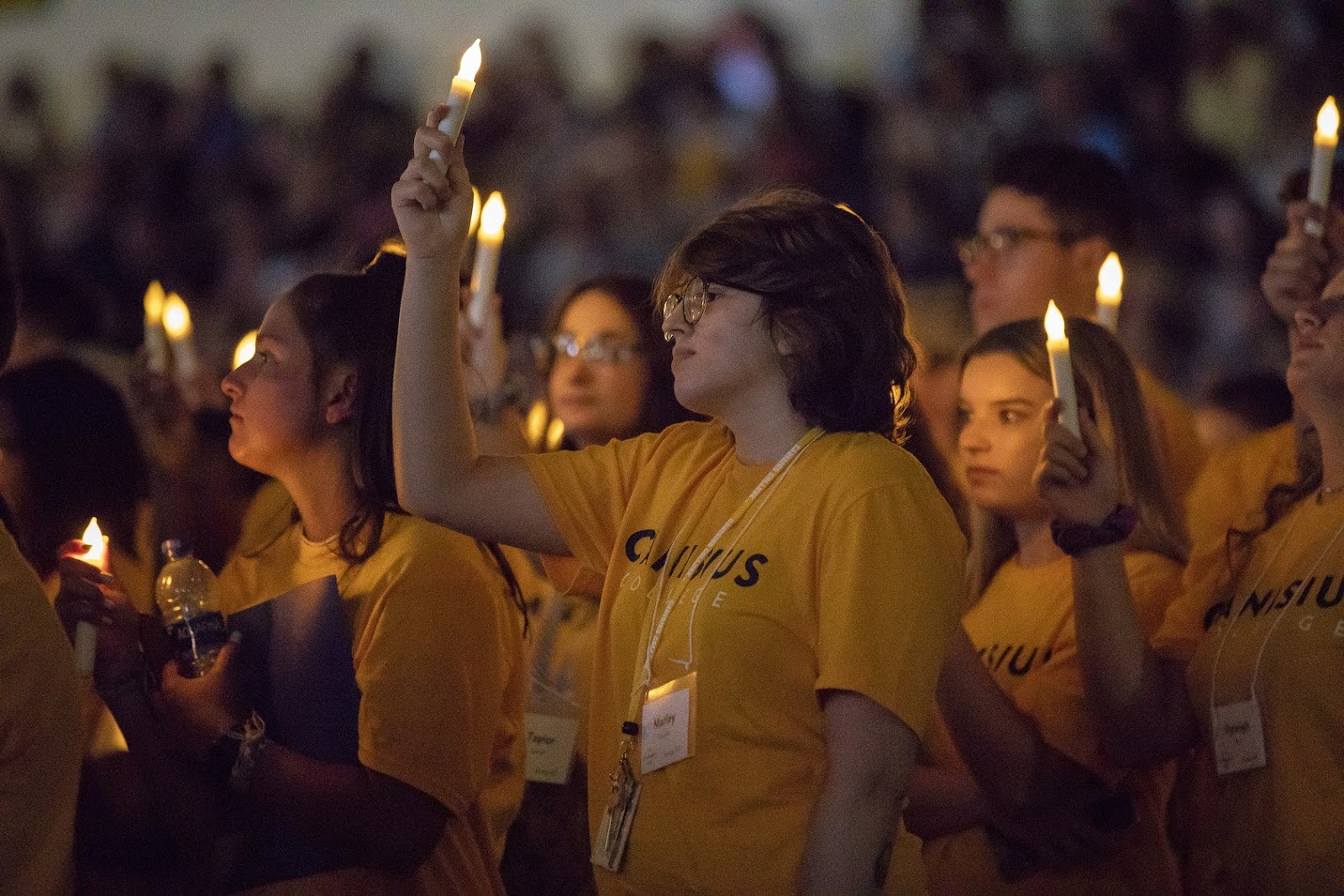 STORIES OF SERVICE
Fordham University hosted the Urban Plunge service program for first-year students to volunteer throughout the Bronx and Manhattan; students in the School of Nursing and Health Studies at Georgetown University participated in an orientation program co-designed by Georgetown's Office of Mission and Ministry and Catholic Charities of the Archdiocese of Washington, D.C.; students at Saint Joseph's University participated in the Philadelphia Service Immersion Program; the New Student Day of Service at Saint Louis University brought students to 70 volunteer sites across St. Louis; and a group of first-year students at the University of San Francisco's School of Law volunteered at the Grace Cathedral in San Francisco, where they made birthday cards for senior citizens, cleaned the Cathedral's community areas and much more.
To learn more about this year's orientation events, please click on the photos and captions in the slideshow above!
MOVE-IN WEEK VIDEOS, PHOTOS & FUN
Many schools have posted photo galleries from their move-in days and news releases on their orientation events and facts on the class of 2023. Click on the following names to view them online: College of the Holy Cross, Creighton University, Fordham University, Georgetown University, Loyola University Chicago, Loyola University Maryland, Loyola University New Orleans, Marquette University, Regis University, Saint Louis University, Saint Peter's University and the University of Detroit Mercy.
It's not basketball season yet, but Le Moyne College is already getting prepared for the competition! As part of its welcome week, students were treated to a celebrity basketball game played by Le Moyne's president, Dr. Linda LeMura, and men's basketball coach, Nate Champion, against the mayor of Syracuse and the Onondaga County Executive. Click here to find out who won! (And click here to learn more about this year's first-year students at Le Moyne.)
ADVICE FOR THE CLASS OF 2023
There's no shortage of advice that people like to give first-year college students! At Fairfield University, students from the class of 2019 shared what they wish they had known when they began college with the class of 2023. During this year's academic convocation at Gonzaga University, students learned how to be academically successful at Gonzaga from civil engineering professor, Dr. Sue Niezgoda. Xavier University's president, Rev. Michael J. Graham, S.J., offered "three rules of the road" in his welcome address to students. And finally, Rev. Scott Santarosa, S.J., provincial of the Jesuits West Province, issued a pastoral letter to students, offering his prayers for the start of the academic year.
Please note: Santa Clara University and Seattle University are both on the quarter-system and will host orientation and move-in day events later this month. This page will continue to be updated throughout September; please send your photos, videos and news to Deanna Howes Spiro: dhowes@ajcunet.edu.